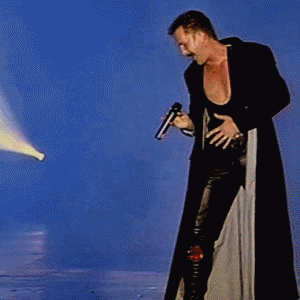 This page contains no embedded audio file, because if you've navigated here, you want to hear Sinatra's lost songs,, and nothing else.
David Lowe, one of Frank Sinatra's lyricists, was at a concert I did in 2007.
It transpired that for a long time, he had wanted to give some of the songs he had written for Frank to a singer who had some of the same qualities, and could continue Frank's legacy.
After the show, he spoke with me and talked about these 'Lost Songs', which Frank sang at his last live performances, but had not had a chance to record before he passed away. So, since Sinatra died. these songs had never been heard. David then said that he'd enjoyed my show so much, that he'd like to share these otherwise 'Lost Songs' and gave me exclusive rights to perform them.
David has trusted me with his/Sinatra's songs, and I will be forever grateful. Thank you David.
I have now had the chance to record them, and have uploaded them to this page so everyone can enjoy them. These are embedded files and as such cannot be downloaded unlike the free tracks on the audio page which anyone can help themselves to as they wish.
Here they are..... (just press play). If you like them, they are included on one of my latest CDs entitled 'The Lowe Down on Swing', available here;
http://www.davidsearle.com/org/albums.htm .
Suddenly there was you...
The first time...

If we had said goodbye...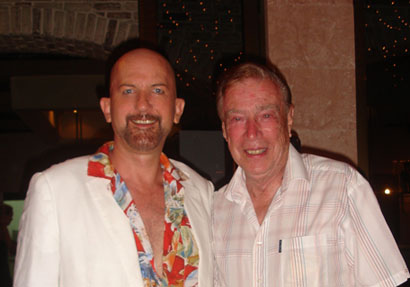 and then, DAVID LOWE (pictured on the left) shared with me another song that he wrote the lyrics for, which Frank was going to add to his act. The music was written by ALAN CLARE (Sinatra's pianist). In fact, the music on this track was recorded as Alan himself was playing it.
The song is about a couple much in love, who cannot be together as often as they would like. I'm sure we all understand the sentiment. Whether it's work commitments that separate lovers, or a long distance relationship. But surely, we've all at some point been counting the hours and minutes until we are re-united with the one we love, and how we cherish each moment when our loved one comes home. So, 'accompanied' by Sinatra's own pianist, here's....
Every Hour...

(Alan accompanied some of the top vocalists in the world including Frank Sinatra in the UK and USA (including Frank's gigs at The White House for President Reagan,) Nancy Sinatra, Tony Bennett, Eartha Kitt, Blossom Dearie, Adelaide Hall, Celina Jones, etc and was the main pianist in the period of Stephane Grappelli's 'Hot Club de Paris'. He also accompanied Stephane Grappelli and Yehudi Menuhin at the Albert Hall for their celebrated violin jazz/classics performances.)
go to: